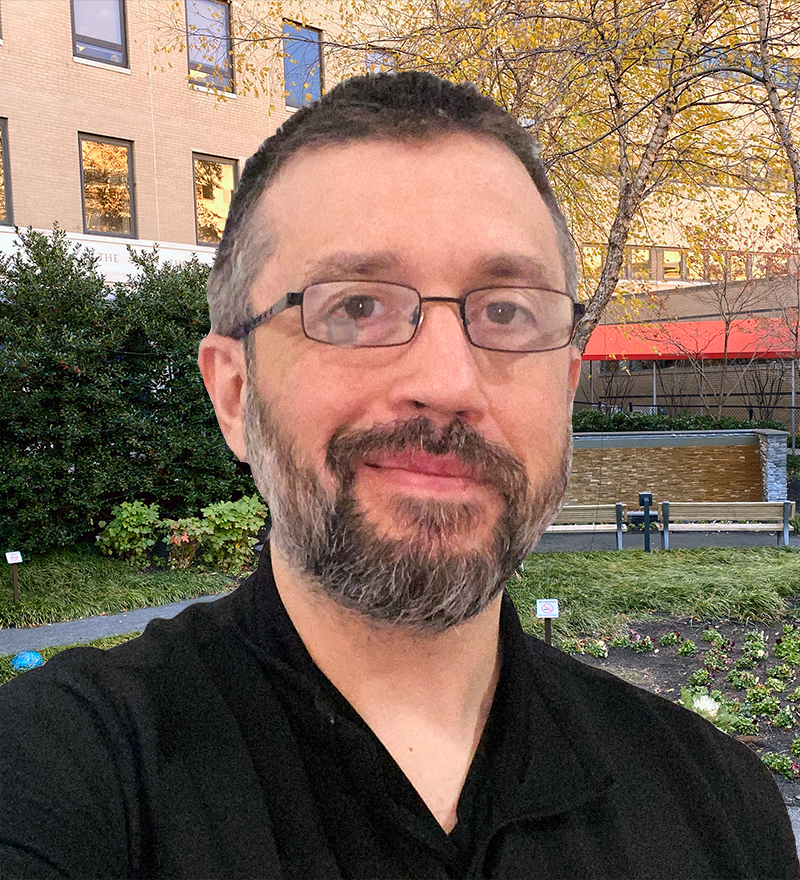 Philip Fizur is a licensed clinical psychologist in Behavioral Medicine within the Division of Hospital Medicine at Cooper University Health Care. In addition, he holds appointments of Assistant Professor of Medicine at Cooper Medical School of Rowan University and both Adjunct Lecturer and Clinical Faculty in the departments of Psychology and Advanced Practice Nursing respectively at Drexel University.  He completed his doctorate in Clinical Psychology at La Salle University and predoctoral internship at Penn State Milton S. Hershey Medical Center in the Department of Psychiatry before returning to Cooper to complete his post-doctoral fellowship in Behavioral Medicine, with concentrations in Integrated Primary Care and Psycho-oncology. 
Philip's clinical and research focus remains on health psychology, neuropsychology, and the integration of technology to promote advances in these areas. His research and clinical work has focused on the cognitive and behavioral correlates of various acute and chronic illnesses as well as interventions to address these correlates, with specific focus on cancer and diabetes. The work of he and his colleagues mainly targets adaptive coping with illness as well as adherence to medical treatment and common barriers thereof, most frequently comorbid depression, anxiety, and trauma.
To improve assessment and intervention outside of the clinic, he has both created and studied web-based, mobile-friendly applications through which patients can extend the effects of treatments such as Cognitive Behavioral Therapy for depression and anxiety, track symptoms of their medical illnesses, manage medications, and receive reminders of content discussed during face-to-face meetings.
More recently, Philip has been afforded the opportunity to begin integrating psychological services into the primary care space at Cooper's Urban Health Institute with the goal of improving physical wellness by addressing symptoms of depression, anxiety, and trauma that often exacerbate many common health conditions. Inspired by the physicians of UHI, the overarching goal of this program is to address social inequities in physical and mental health treatment and outcomes. As a board member of both the Society for Implementation Research Collaboration and Association of Psychologists in Academic Health Centers he strives to better understand and help overcome barriers to effective dissemination and implementation of evidenced based interventions in healthcare.
Before beginning his training in clinical psychology, Philip was Assistant Director of Information Technology at Temple University in the College of Liberal Arts. Since 1999 he has also worked as an independent technology consultant as well as the director of technology for a leading Philadelphia-based video game publisher. Philip resides in Haddon Heights, NJ with his loving wife Heather and their two children P.J. and Molly. When not engaged in professional or academic endeavors Philip enjoys music (both as a passive listener an active performer), cooking, and reading.
Selected Publications
Hays, A. M., Gilrain, K. L., Grunberg, V. A., Bullock, A., Fizur, P., Ross, S. E., et al. (2019). Implementing and evaluating SBIRT for alcohol use at a level 1 trauma center: A behavioral medicine approach. Journal of Clinical Psychology in Medical Settings
Wesley, K. M., Fizur, P. J., & Wesley, K. M. (2015). A review of mobile applications to help adolescent and young adult cancer patients. Adolescent Health, Medicine and Therapeutics, 6, 141-148.
Lewis, C., Darnell, D., Kerns, S., Monroe-Devita, M., Landes, S. J., Lyon, A. R., et al. (2016). Proceedings of the 3rd biennial conference of the society for implementation research collaboration (SIRC) 2015: Advancing efficient methodologies through community partnerships and team science : Seattle, WA, USA. 24-26 september 2015.
Tiwari, S., Kendall, P. C., Hoff, A. L., Harrison, J. P., & Fizur, P. (2013). Characteristics of exposure sessions as predictors of treatment response in anxious youth. Journal of Clinical Child & Adolescent Psychology, 42(1), 34-43.